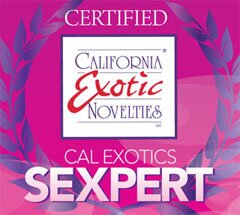 I was pretty psyched when I received the "Vibrating Support Plus Extended Ring Matador" (long enough name for ya?) in the mail to review. With all my experience playing with and reviewing, sex toys I really haven't had much experience with cockrings aside from one of those one-time-use Screaming O's that left me not so screaming.
The VSP Extended Ring Matador is a stretchy TPR ring to be worn around one's cock, featuring stainless steel semi-circle supports, 2 stainless steel "pleasure beads", and a cartoon bulls head at the top into which you insert a vibrating bullet. Oh, and it is waterproof to, so you can play in the shower or the pool or somewhere else that's, you know, watery. If you are thinking "holy crap.. that's a lot going on" you are right, cause holy crap that is a lot going on… but it all works together quite well, I promise.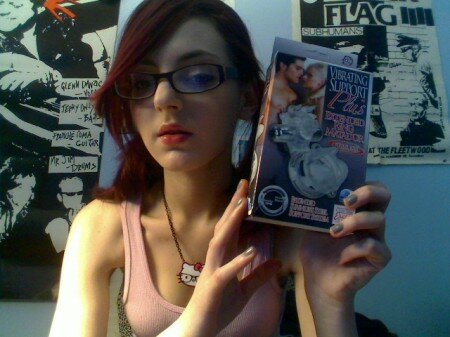 Since this kind of toy requires a second body to test it out, I tracked down a willing male to wear this while he fucked me.. FOR SCIENCE! When I whipped out the VSP ERM (I'm too lazy to type the full name out again) he was a little frightened, understandably. It's kind of weird looking, it has this metal stuff going on, it doesn't really look like it's going to be comfortable, etc etc etc… but any fears quickly subsided after I gave him a reassuring blowjob. So now it was time to get to business! After giving my tester-dick and the ring a generous helping of water-based lube to help get it on (without lube, the jelly material sticks to the skin and is really tricky and uncomfortable to put on) I turned on the vibrating bullet and hopped on for what turned out to be a generally enjoyable ride.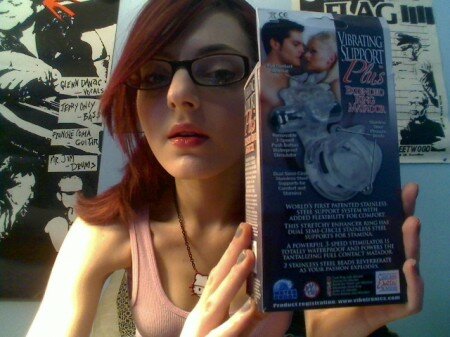 From the beginning the ring was comfortable for me. I couldn't really feel the "extended" section fo the ring with the pleasure beads but I wasn't complaining. The included vibrating bullet was very strong (I'll probably end up using it alone just as a mini-vibe one of these days) and the bull's head was making contact with my clit quite well. We tried it out in a few different positions, but cowgirl turned out the best since it allowed me to control the position on the vibrating bull-head. All in all it felt very very nice. However, after about 5 minutes or so, after having a few orgasms, noticed that my clit was getting a little sore from the bull (the jelly it is made out of is a little hard) and I decided to continue sex sans the VSP ERM.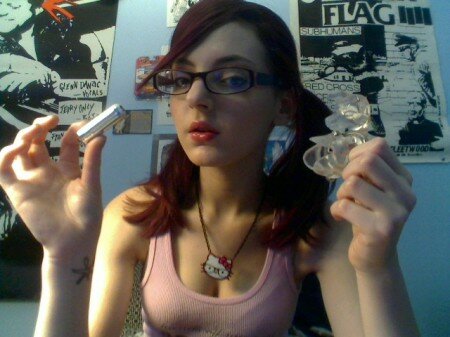 After basking in our post-orgasmic glows, I asked my accomplice what he thought of the ring. For him, it was very comfortable – even with the extra support from the stainless steel semi-circles, he didn't find the ring to be too tight or bulky. Since the vibrations on the ring are located at the top he didn't find the sensations to be overpowering or distracting. (Sometimes rings that also feature vibration at the bottom part of the ring can do that.) He said he enjoyed himself and would be more than happy to play with me again using the ring.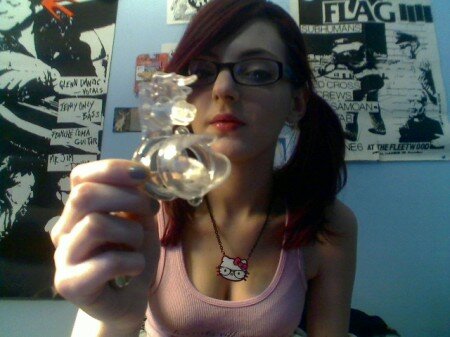 So in closing, I really enjoyed the Vibrating Support Plus Extended Ring Matador. It transmitted the vibrations from the ring to me very well and it was extremely comfortable for my dude to wear. We sell it at the shop I work at and I've already recommended it to a bunch of my customers looking for something to use to spice up their sex lives. My only gripe is the material it was made from – personally, the jelly is little too hard and I think if it had been made out of a softer material it wouldn't have made me uncomfortable as quickly. Oh an also, the vibrating bullet was advertised on the box as being 3 speed, but the one I got only had 1.. but I'm not crying over that.
Interested? California Exotic's Vibrating Support Plus Extended Ring Matador is available at AdultDVDEmpire.com for the low low price of $26.99!
If you enjoyed this post, maybe you'll like this stuff too: