31 Mar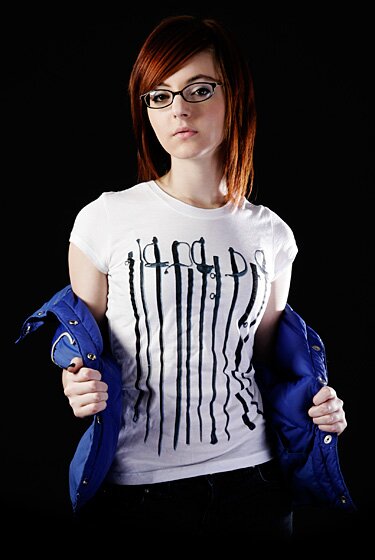 A while ago I had the opportunity to model some teeshirts for my friend Ryan's company, A-OK. It was a lot of fun and the most clothed photoshoot I had done up to that point (all previous modeling experience had involved being in some sort of lingerie for Hustle Hollywood in-store ads).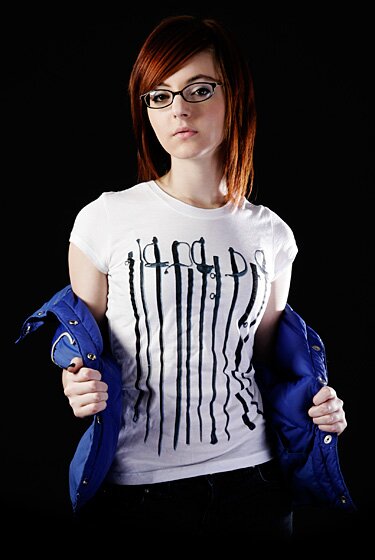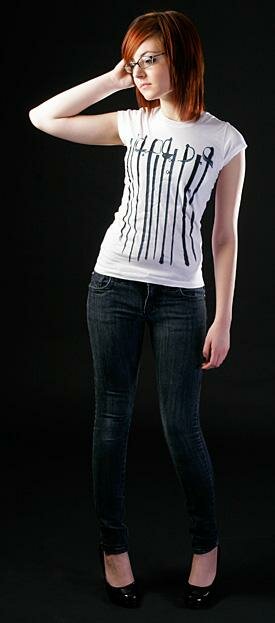 you can tell the pictures are from a while ago… my hair was so short!
Well Ryan just launched his new site design and I think it looks awesome so you should probably check it out HERE and buy some shirts if that is your thing. He also has a cool side-blog all about building a brand that is definitely worth a peek, complete with tee reviews and articles about marketing and that sort of thing.
Oh and if for some reason you want to live vicariously through me or feel like we have some sort of deep spiritual connection or something, both shirts that I modeled (which i rock all the time) are on sale for the low low price of $8.