What could become a continuing series, "Stuff I Love" is pretty self-explanatory. After working as long as I have in the jizz biz, I have a handful of favorite products that I am continuously suggesting to customers. I thought I might as well share my knowledge with you guys too!
Up first is Pjur Eros Original Bodyglide. It's like the holy grail of lube. I've never found anything better and my customers agree. Once you start using it you will never go back to your old stuff again! I was introduced to this stuff my first week on the job and I've been hooked ever since.
Eros is silicone-based and made in Germany ("you know the germans always make good stuff"). It's non-toxic, odor-free and tasteless, and feels totally awesome. It's silky and velvety all at the same time. This stuff is super concentrated so one drop goes a long way and because it doesn't dry up you never need to reapply – a little bottle can last you a very long time… (con't at popporn.com)
So go buy some eros now…you will thank me later, I promise!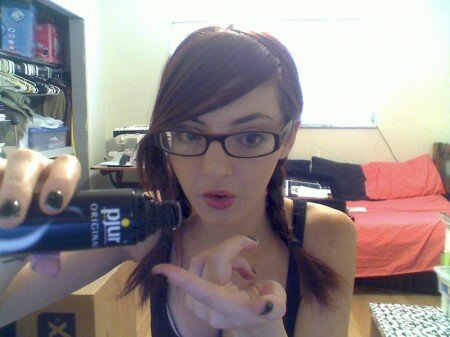 READ THE REST OF THIS REVIEW AT POPPORN.COM!
(and please leave your comments over there, too)

If you enjoyed this post, maybe you'll like this stuff too: