If you've been keeping up with my twitter you already know that we added a new member to my household on Friday when my roommate brought home a puppy. She's a 3 month old mini dapple dachshundwho has yet to be named because my roommate can only think of horrible ones like Brekie and Cisum (music backwards) which get vetoed immediately. I've been calling her Lil – as in Lil' Thang, Lil' Baby, Lil' Miss, and Lil' Stinker.
Anyways, here's the puppy. Ain't she a cutie?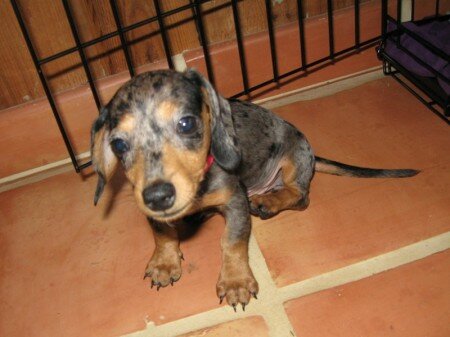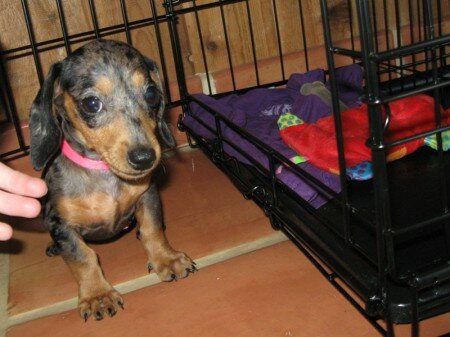 Now if only she was a little faster on the uptake when it comes to potty training….
Oops... there are no related posts.